February 28th, 2020 — 1:08pm
Mobile workspace – After working for 15+ years as a freelancer, I've put together a little bit of a "mobile workspace" for when I travel to client sites. This all fits in my backpack:
Laptop (obviously)
AOC external USB monitor (powered from laptop)
power block (includes 3 outlets and 3 USB ports.
Small risers (legos) for raising up the second monitor
USB mouse
laptop power supply
AC Inverter (for power from car battery)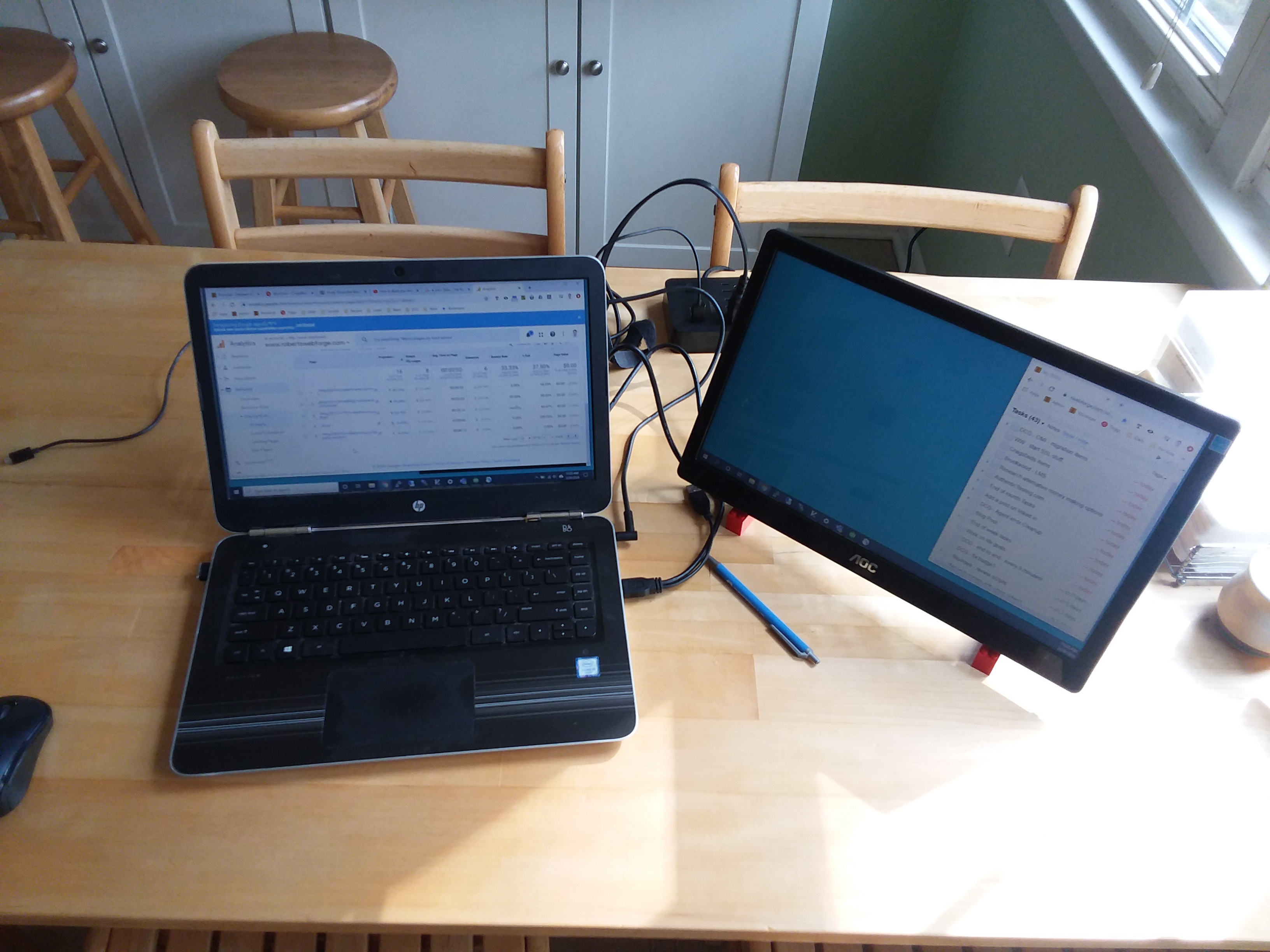 Nothing overly exciting, but this setup all fits in a backpack and has come in handy when setting up at various client sites, public coffee shops, etc. The second monitor is really the killer app of the setup, and makes me look like a real power user!
Comments Off on Weekly Wrap Up – My mobile workspace | Uncategorized